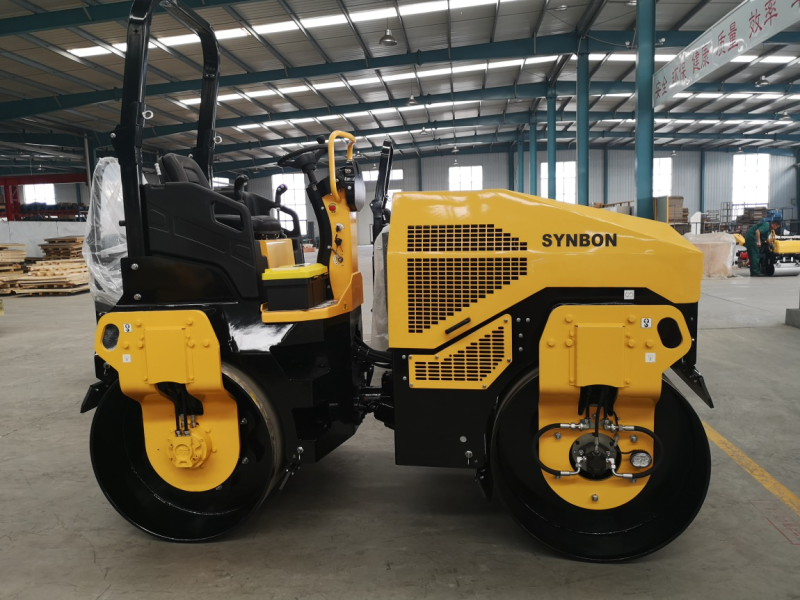 1. SYNBON small roller is newly designed, with simple, smooth and elegant appearance and streamlined design, which can reduce the resistance in operation. Such a high value appearance is completely attracted at a glance.
2. SYNBON compactor is equipped with Yangma or Changchai engine, Danfoss variable displacement plunger pump in the United States, which drives the machine to move continuously,
3 Denmark Sauer gear motor drives steel wheel vibration, single vibration and double vibration can be freely switched, France POCLAIN plunger motor, double drive travel, with parking automatic brake mechanism,
The combination instrument console equipped with microcomputer can realize various functions of operation, monitoring and alarm lamp.
5. Stepless forward and backward travel, vibration and water spray buttons are integrated into the control handle for easy operation.
6 handle streamline humanized design, more comfortable and convenient operation. The engine is equipped with a neutral safety mechanism to ensure safe operation.
7 plastic water tank, not rusty, easy to spray water, 200L large capacity, reduce the number of water. Intelligent control intermittent fan spray, spray evenly, and save water.
8 super wear-resistant mud scraper, which can be lifted and fixed when transferring, saving more. Automatic cleaning function to prevent soil and asphalt from accumulating on the steel wheel, making the compaction more smooth.